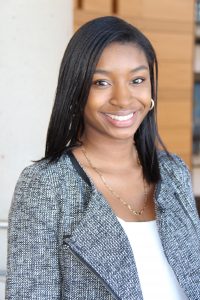 Dear Students, Faculty, Staff and Community Members,
My name is Kiana Blake and I am pleased to serve as the Chair and President of the Student Council of Liberal Arts and Professional Studies (SCOLAPS). The Faculty of LA&PS is the largest faculty at York University, representing nearly 25,000 students and home to over 100 degrees, diplomas and certificate options. With such a large and diverse body of students within the faculty, SCOLAPS' mandate is representing their best interests in areas of academic governance.
SCOLAPS provides students with the opportunity to share their voice on academic related matters, which is a key foundation on which the success of our faculty is based. The primary goal of SCOLAPS during the 2017-18 academic year is increasing academic engagement by students from all departments within the Faculty. We accomplish this by ensuring that students are involved on platforms where key discussions occur and decisions are made. This ensures that students voices are being heard and taken seriously at the Faculty level.
I strongly encourage all students within the Faculty to become a councilor. Doing so will provide you unmatched opportunities to be a part of the student voice and affect meaningful academic change for yourselves and the generations of students to come. I look forward to meeting you all this year and working with you to better the academic lives of students in Liberal Arts and Professional Studies and York University.
Sincerely,
Antonnia Kiana Blake
Chair, SCOLAPS
Senator, York University Senate
4th year, Double Major in Criminology and Human Rights and Equity Studies