Dear Students, Faculty, Staff and Community Members,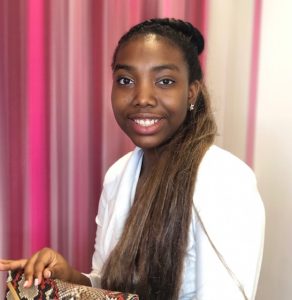 I hope our website effectively provides insights on who we are, what we do and encourage you to share in our mission and vision. The Student Council of Liberal Arts and Professional Studies (SCOLAPS) is the student council of the largest faculty at York University representing about 23,000 students pursuing various degrees, diplomas and certificates. The mission of SCOLAPS is to advocate, democratically represent, and uphold the best interests of all students in the Faculty at departmental, faculty and Senate level.
The primary goal of SCOLAPS this 2019-20 academic year is to provide support for student success for students in the faculty. By fostering cooperation between the four LA&PS colleges and clubs and departments, there will be increased awareness of students issues and concerns at all levels of the school where key discussions and decisions take place. In effect, the appropriate resources and opportunities will be provided to address the continuous growing needs of students to ensure our success.
I encourage students to become involved in SCOLAPS and one way to do that is to become a councillor. Being a councilor provides you with an opportunity to join this mission and to be part of a student voice that works to better the lives of students in the faculty and university as a whole. Fill the councilor sign up form, drop by our office South Ross 124 to share any ideas, check out opportunities we have and attend our meetings and events.
Welcome on board!
Michelle Cobblah
Chair and President, SCOLAPS