The 2017-2018 Directors of the Student Council of Liberal Arts and Professional Studies.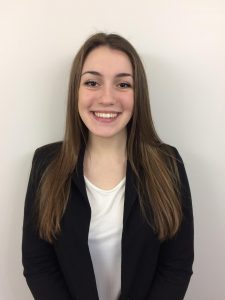 Director of Social Affairs
Cassandra DeFreitas
Cassandra DeFreitas is in second year studying Social Work and is in the process of declaring a minor in Disaster and Emergency Management. She is originally from Aurora, but currently lives in Toronto in order to attend YorkU. Once she obtains her degree, she is planning on getting her masters degree, minimally, and possibly a Ph.D.; she hopes to work for the Canadian Red Cross. She is very passionate about human rights, and although she knows she cannot change the world, she intends on having a positive influence on people's lives in some way as she feels her purpose in life is to help people. This past year, she has sat on the Dean's Circle of Scholars, mentored Jane and Finch youth through NOISE, been a NATS-AID representative, facilitated workshops for newcomer youth through the Centre for Refugees, and did in-school mentoring through Big Brothers Big Sisters. She is currently the executive director of administration for Amnesty International @ York. Over the summer, she worked with the Ministry of York Region in the Community and Social Services Department as an Employment Resource Liaison. Cassandra has the passion, drive and extensive community outreach and connections to help her serve as an excellent director of social affairs here at SCOLAPS.
Fun fact: Cass is of Jamaican, Portuguese, and Italian decent... what a combination!
Email: cass7859@my.yorku.ca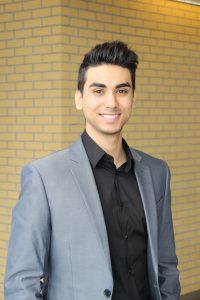 Ian Greene Award Program Director (Interim)
Mustafa Paiz

Mustafa is a 3rd year undergraduate student majoring in Law and Society program at York University. Mustafa's primary goal is to become an established legal practitioner. He is an extroverted, proactive, business oriented and social student who is committed to improving student life at York University through his involvement and volunteer work. He has made numerous contributions to enhance York community, and one of such is evident in his role as the Peer Mentor for McLaughlin College. Through this program, he was able to improve students' academic experience and performance by holding one-on-one tutoring sessions throughout the year. He has advised and guided students on academic essay writing, course selections, and navigation around the campus. Recently, Mustafa has been promoted to Peer Mentor Network Leader position to allow him to continue his goal of improving student life at York.Through his position as Ian Greene Award Program Director, he seeks to productively apply his leadership and management skills to assist the team of SCOLAPS and collectively bring new and positive changes to improve York University as an academic institution. Mustafa has been the recipient of the Chancellor Bennett Undergraduate Scholarship for LAPS, Outstanding Student Volunteer Award, and award for Outstanding Contributions to the Peer Mentor Program of McLaughlin College.
Fun fact: Mustafa lives by a quote he wrote: "Rest your mind, visualize your goal. Open your eyes, create your world."
Email: mustafa7paiz@gmail.com
Interested in joining the Director team? Available positions for the October by-elections:
LA&PS International Student Engagement Coordinator (LISEC)
Director of Marketing and Promotions
More information from the CRO coming soon.