The 2019-2020 Directors of the Student Council of Liberal Arts and Professional Studies.
Director of Social Affairs
Arshia Seifollahi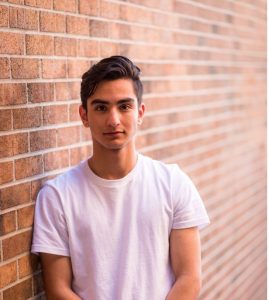 Arshia Seifollahi is currently in his second year here at York majoring in Political Science. He is an extremely social person that loves to communicate and develop fantastic events for the students of the liberal arts to enjoy.In his past years, Arshia has been serving as the SCOLAPS First Year Representative. He is very passionate and determined to continue his journey as the Director of Social Affairs on the Student Council for the Faculty of Liberal Arts & Professional Studies at York and make sure their voices and concerns are heard. He is most excited to work with the SCOLAPS team alongside the executives and the committees to give that extra helping hand and bring fresh ideas to the council. Arshia is excited to further enhance his leadership skills by working closely with the core executives of SCOLAPS as he is sure they will be great mentors for him. Arshia aspires to one day work in the government investigation fields.
Fun fact: Arshia is also a part-time actor in Toronto and wants to pursue his dream alongside everything else he is doing.
Fun fact: Arshia is also a part-time actor in Toronto and wants to pursue his dream alongside everything else he is doing.
Email: Arshia4@my.yorku.ca
Director for Marketing and Promotions
Sandreen Porter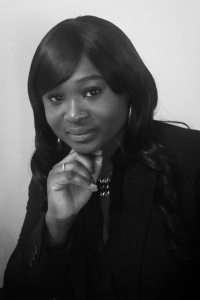 Sandreen Porter is the Director for marketing and Promotion for the 2019/2020 school year. She is currently in her third year, majoring in Sociology. One of her favorite theorist is C.W. Mills. Mills concept of the 'Sociological Imagination' allows for her to analyze her community from a more critical perspective, by understanding individual behaviors and making sense of how social connections and social structures might impact or shape our actions within society. She is passionate about helping people and giving back to my community.
Last year She had the privilege of serving as a council member, on the Committee for Research Policy and Planning, as well as Faculty Council, and on the adjudication sub-committee for the Dean's Award for Excellence in Teaching. She testifies that being apart of SCOLAPS has definitely helped her grow as an individual. She hopes to work diligently as the Director of Marketing and Promotion for the school year.
Fun fact: During her spare time she enjoys reading, writing poetry and singing.
Email: sandreenporter@gmail.com
LA&PS International Student Engagement Coordinator (LISEC)
Eva Ofosu-Amaah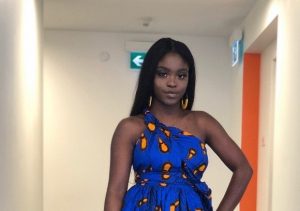 Eva Ofosu-Amaah is a third year student in the Honours Bachelor of Commerce program specializing in Information Technology. She is an International Student from Ghana. She would love to give international student the platform to express their opinions, struggles and provide the necessary support from the faculty to them. She believes that student voice is the best vehicle to drive any cause. Her experience in SCOLAPS has been serving on the Academic Petition and Appeals, Academic Policy and Planning Committee, Academic Hearing as well as Faculty Council for two years. Her main goal this year is to make sure that every student is treated equally regardless of race, religion or sex as unequal treatment affects our performance as students in the classroom as well. She also plans to collaborate with York International to organize events to get more international students involved in SCOLAPS and school activities. She also wants to provide international student with the right resources they need at York University. She believes that university is not just a place for academic but a place to start building your network. She hopes to help the Ghana improve on its economy and own my own business just like Gravity Payment.
Fun fact: Eva likes to model and take pictures in her free time.
Email: gyasua6@my.yorku.ca
Ian Greene Award Program Director
Lucas Amello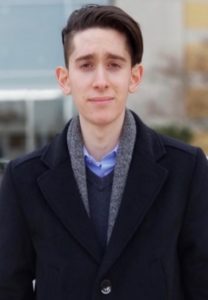 Lucas Amello is a currently in his third-year, completing an Honors BA in Political Science, with a minor in Culture and Expression. Lucas has future aspirations in the fields of business and law. It is Lucas belief that one should be an active member of society in order to effect positive growth and change within it. As an active member of the student community Lucas has provided students with a voice, serving as a liaison between faculty and students, collaborating with administration to address student concerns, implementing numerous initiatives and improving student experiences, making the school a more welcoming place for all. Having had the opportunity to serve as First and Second year Student Representative on Faculty Council, Petitions and Appeals committee, Tenure and Promotions, as well as the Committee for Teaching Learning and Student Success Lucas was able to gather key insights on some of the disconnects between faculty and students. Lucas believes that it is critical to bridge the gap between students and faculty, in order to facilitate greater communication, when addressing matters related to scholastic and student affairs. In his term as student Senator Lucas hopes to afford students with an opportunity to voice their concerns on matters pertaining to academic and student governance. He will do this by facilitating discussions that afford all parties with the opportunity to work collaboratively towards resolutions and the implementation of new programs that are conducive to the needs of all. Lucas is committed to fostering a learning environment of inclusivity, and cultural awareness, that conduces to the learning styles of all students.
Fun Fact: Lucas is a twin, loves writing poetry and is currently writing a book!
Email: lamello@my.yorku.ca