The 2018-2019 Directors of the Student Council of Liberal Arts and Professional Studies.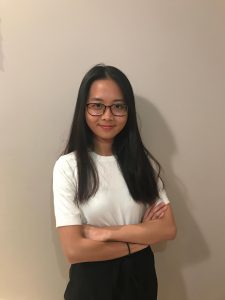 Director of Social Affairs
Shuyi Mai
Shuyi Mai is a second-year international student at York studying Management in Business Commerce. She comes from Belize with a Chinese background and can speak Mandarin, Cantonese, and English. She is passionate when it comes to planning and organizing events, she loves to keep people engaged and connected. In the past year, she was a member of the first-year task force and also served on the Curriculum, Curricular Policy, and Standards. She is active in campus on helping international students immerse into the York community. This year, she is also working as the Administrative Director for York University Chinese Students and Scholars Association.
As the Director of Social Affairs for the new coming year, she will dedicate her time in creating various types of events to fit the different interests and needs of LA&PS students. She hopes that her involvement in the community can inspire and motivate more international students in participating in academic governance as well as involving in campus events. She is a person with passion when it comes to involvement and student engagement. She believes that informing students, helping them to get their voices heard and helping them out on the challenges they face academically is essential.
Fun Fact: Shuyi likes to explore the nature, but she can easily get tired. She loves bubble tea, and she can tell you the difference between each bubble tea brand in Toronto. She has a habit of putting paprika and lime juice on top of apple mangoes.
Email: shuyimai@my.yorku.ca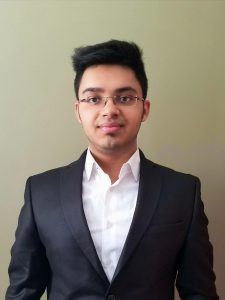 Director of Marketing and Promotions
Shubham Bansal
Shubham is a second-year undergraduate student, studying Financial and Business Economics
at York University. He's passionate about finance and hopes to attend Harvard Business School
to pursue an MBA. He is an experienced graphic designer and works as the Director of Creative
Operations at MedMag Society. Along with that, he is working as the Vice President of Competitions at Economics Student's Association. Serving as first-year taskforce member in 2017-18, Shubham has developed an assiduous approach towards matters concerning academic governance. He believes that it is every student's duty to assist the senior authority in making the university a better place to study and develop. His primary agenda will be to increase the student outreach of SCOLAPS, and enhance the student experience by marketing and promoting the organization's initiatives. He aspires to work at SCOLAPS and enhance his skills, as well as become a successful leader. He will be serving as the Director of Marketing and Promotions. He is honored to serve SCOLAPS and is eagerly looking forward to a great learning year.
Fun Fact: Shubham is a music enthusiast, and loves to play piano in his free time. He hopes to have his own rock band one day.
Email: shubhamb@my.yorku.ca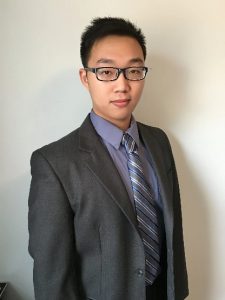 LA&PS International Student Engagement Coordinator (LISEC)
Chris HaoRan Zeng
Chris HaoRan Zeng is now in his third-year in York University study for Politics, his major is Global Political study. He has studied in different countries for his school life, learning in Mainland China, Hong Kong, Australia, and Canada. Due to his experience of study, he experts in Mandarin, Cantonese, and working on the improvement of English wording skills, and he could also speak a little of Japanese and French. He is good at multiple sports, Badminton is his focus, Tennis and Basketball are on the back of it, feel free to invite him for sports or a workout. He has also worked as a magazine designer in Centre for Immigrant and Community Service (CICS), an NGO
organization, he can proficiently use MS Office to support his work. His
expectation for the future is to be a politician, he is starting to build up
thoughts on how to achieve the idealistic life into to the society within
his mind. So, his thoughts and work start here, by helping international
students who never faced new environments and have them to be
comfortable to engage as well as live well with it.
Fun Fact: Chris sometimes mixes up different languages into his speech does not
realize.
Email: zhrmax@gmail.com
Ian Greene Award Program Director 
Noorin Pattni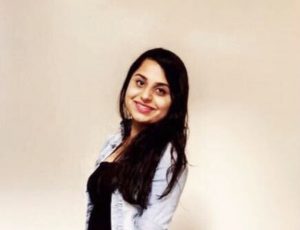 Noorin is currently in her second year studying International Development Studies and Psychology. After living 11 years in the Democratic Republic of Congo (DRC) she moved to Kenya for 7 years. Noorin is an ambitious individual who hopes to bridge the gap in mental health in developing countries.
She is very social and friendly. She loves helping others and interacting with different people. Last year she was in the Academic Policy and Planning Committee. This year she is looking forward to working as the Director of the Ian Greene Award.
Fun Fact: She loves singing and has sung in many competitions. She came first during the nationals in Kenya Music Festival.
Email: noorin98@my.yorku.ca