The 2017-2018 Directors of the Student Council of Liberal Arts and Professional Studies.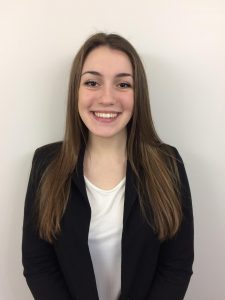 Director of Social Affairs
Cassandra DeFreitas
Cassandra DeFreitas is in second year studying Social Work and is in the process of declaring a minor in Disaster and Emergency Management. She is originally from Aurora, but currently lives in Toronto in order to attend YorkU. Once she obtains her degree, she is planning on getting her masters degree, minimally, and possibly a Ph.D.; she hopes to work for the Canadian Red Cross. She is very passionate about human rights, and although she knows she cannot change the world, she intends on having a positive influence on people's lives in some way as she feels her purpose in life is to help people. This past year, she has sat on the Dean's Circle of Scholars, mentored Jane and Finch youth through NOISE, been a NATS-AID representative, facilitated workshops for newcomer youth through the Centre for Refugees, and did in-school mentoring through Big Brothers Big Sisters. She is currently the executive director of administration for Amnesty International @ York. Over the summer, she worked with the Ministry of York Region in the Community and Social Services Department as an Employment Resource Liaison. Cassandra has the passion, drive and extensive community outreach and connections to help her serve as an excellent director of social affairs here at SCOLAPS.
Fun fact: Cass is of Jamaican, Portuguese, and Italian decent... what a combination!
Email: cass7859@my.yorku.ca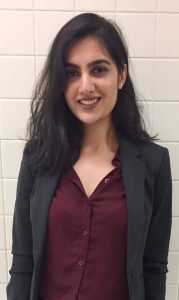 Director of Marketing and Promotions
Amanat Khullar
Amanat Khullar is currently in her third year double majoring in Law & Society and Political Science. She is interested in the study of International Relations and Human Rights Law. After her undergrad, she hopes to attend NPSIA for a combined MA/JD in International Affairs. Amanat has always been a part of organizations concerning humanitarian & social justice issues and is currently involved with the Canadian Centre for Victims of Torture, where she assists the youth through mentorship, facilitating workshops etc. Along with that, she works as a Cash handler at Old Navy and helps organize donation drives and events for their local community ­serving programs. She hopes to continue bringing a positive impact within her community, and aims to productively apply her leadership and marketing skills to impart positive changes in York through SCOLAPS. Her primary goal this year is to advocate for the student body within the faculty, and to increase student engagement in academic governance. In the 2017­-2018 year Amanat is representing the student body as the Director of Marketing & Promotions in SCOLAPS and on the Committee of Tenure & Promotions.
Fun Fact: In her spare time, Amanat loves to write poetry and short stories. She is also a huge potterhead.
Email: khullara@my.yorku.ca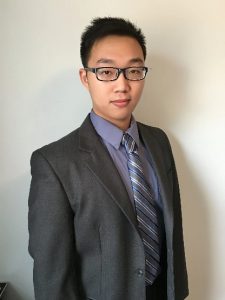 LA&PS International Student Engagement Coordinator (LISEC)
Chris HaoRan Zeng 
I am a second-year student in York University study for Politics, my major is Global Political study. I have been studied through different countries for my elementary school to high school life, learning my skills in Mainland China, Hong Kong, Australia, and Canada. Due to my experience on study in different countries, I expert my Mandarin, Cantonese, and working on different accent of speaking English (Australia have English that differs from the one in America in accent), besides that, I could also speak a little of Japanese and French. I am also good at multiple sports, Badminton is my main, Tennis and Basketball are on the back of it, especially in badminton, I have taken badminton trainings as well as the competitions in weekly basis. My expectation for my own future is to be a politician, as I have gone through so many different countries, I have starting to build up my thoughts on how to achieve the idealistic life in my point of view to the society. So, my thoughts and work starts here (York), by helping international students who never faced new environments and have them to be comfortable to engage as well as live well with it.
Email: zhrmax@gmail.com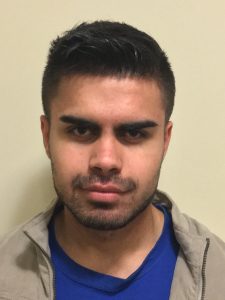 Ian Greene Award Program Director 
Rawi Asghar

I am Rawi Asghar. I am a 2nd year Political Science Student. I am the current Director of the Ian Greene Award. In my first year at York University, I joined SCOLAPS as student councillor wherein I learned many of the issues facing students. This year, I challenged myself to take a more active role. This opportunity does not only give me the chance to honour our fellow Faculty professors and TAs for their excellence, but enrich my own experience on campus. I am also a McLaughlin peer mentor for the 2017-18 year. It is incredible to be a line of support for new students, as we all know it can be quite tough settling in first year. With that said, I think university years will fly by quick and it is up to us how engaging and fruitful we make it.
Email: rawi7@my.yorku.ca