The 2019-2020 SCOLAPS Executive team to represent students in the Faculty of Liberal Arts & Professional Studies:
Chair
Michelle Cobblah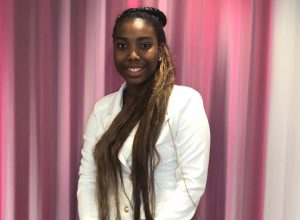 Michelle Cobblah is in her third year pursuing a double major in Economics and International Development Studies. She is passionate about a number of causes one of which is academic governance and has been actively involved in the student council since her first year. She's served as First Year Representative, Secretary, sat on the committee of Student Academic Petitions and Appeals, Academic Honesty Panels as well as the Tenure and Promotions Committee. She is a prospective law school candidate with a career goal of becoming a strategic management expert and an astute investment lawyer. She hopes to apply her background in economics and law to join the conversation about how efficient different education systems are in preparing the people for technological advancements and the world of artificial intelligence. She hopes to work in the Committee on Education, Science, and Technology of the African Union.
Fun Fact: Michelle is inspired by the poem "Our deepest Fear"
Email: naaodey@my.yorku.ca
Vice Chair
Naemat Khurana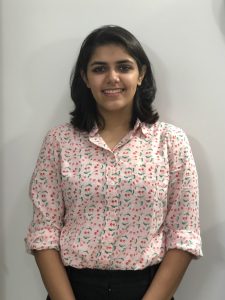 Naemat Khurana is in her third year pursuing a bachelor's in commerce with a specialization in Finance. An extremely organised individual, she likes to help put together logistics for events. Being aware according to her is important and hence tries to rope in people into knowing about the latest updates from the faculty and how this effects each individual. In her first year she served on the committee for Curriculum, Curricular Policy and Standards, Faculty Council and First Year Representative. In her second year she served as the treasurer and continues this year in her capacity as Senator. This gives her a better idea of the know-how of putting forward student proposals. An international student from India she can help out students who find it difficult to find their bearings and are intimidated by a new environment. She hopes to fulfil her duties effectively as vice chair in the coming year.
Fun Fact: She is deeply inspired by the book Outlier by Malcolm Gladwell.
Email: naemat@my.yorku.ca
Treasurer
Robert Cornell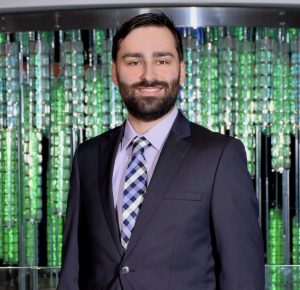 Robert Cornell is currently in his third year completing the Honours Bachelor of Commerce with a specialization in Finance. He is interested in the study of Capital Markets and Operational Management. Robert is highly organized and thrives in an operational role. He has served his past year on the of Student Academic Petitions and Appeals. Upon completion of his undergraduate, Robert plans to achieve an MBA with a specialization in Strategy. He loves to play and watch hockey and baseball. As treasurer, Robert plants to fulfil all the requirements of the role and is excited to work with his fellow SCOLAPS team for the year.
Fun Fact: Robert has a deep desire to understand military history and travelling the world to see all the historical sites.
Email: robert.cornell17@gmail.com
Secretary
Christina Mounts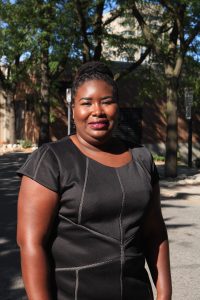 Christina Mounts is an international student from the islands of The Bahamas. She is currently in her last year of study in the Economics program at York University. She has been involved with SCOLAPS since her arrival to Canada in 2017, as a first-year representative, and an inaugural member of the first year SCOLAPS taskforce. Over the last year with SCOLAPS she was afforded the opportunity of sitting on three standing committees. This allowed her to obtain a deeper understanding of the inner workings of the Faculty of Liberal Arts and Professional Studies. She has always had a heart for the people, and has dedicated her efforts, especially over the last year to ensuring that the student voice is heard regarding several matters pertaining to international and domestic students. She never backs down from a challenge. As your student senator and secretary, Christina hopes to use the skills she possesses to not only ensure a great year within SCOLAPS, but also ensure that the student voice is taken seriously to come up with the best solution possible to the problems students will face this in the present and future.
Fun Fact: Christina is a die-hard BTS fun!
Email: cm78953@my.yorku.ca