First Year Representatives are responsible for reaching out to first year students across the Faculty. Their primary goal is to serve as a point of contact to first year students for academic-related concerns, as well as to organize events that allow students to get involved and be aware of the resources available to them. This year, SCOLAPS has created a First year Taskforce, comprised of 4-5 first year students. The primary task of this group is to organize and execute initiatives/events that cater specifically to first year students within LA&PS.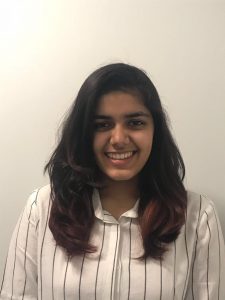 Naemat Khurana
First Year Representative and Task Force Member
My name is Naemat Khurana and I am an International first year student from India studying BComm (Finance). I intend on pursuing a minor in criminology. I aim to work in the field of white collar crime. I have studied in a boarding school for the past six years. My hobbies are to read and travel. I have visited 5 out of the seven continents and my favourite book is Outliar by Malcolm Gladwell. I am looking forward to strengthening the bonds between first years as well as making their voices heard. I strongly believe in making everyone believe they are York and making their time here worthwhile.
Email: naemat@my.yorku.ca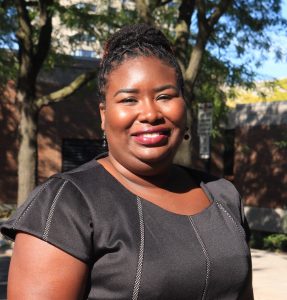 Christina Mounts
First Year Representative and Task Force Member

Christina Mounts is an international, transfer student in her first year of study at York University. She is pursuing a degree in Economics with a minor in Environmental Studies. Upon completion of her degree, Christina hopes to either enter law school to become an environmental lawyer, or further her studies in Economics to become a macro-economist. Christina is passionate about human rights and environmental conservation. Her interests vary from politics and advocacy, to fashion, music and professional sports. Christina aims to use her talents and unique perspective in SCOLAPS to advocate on behalf of the students in LA&PS, so that their concerns can be addressed in the best way possible.  She hopes to strengthen the faculty and student relationship to help make the programs in LA&PS the strongest and most inclusive on campus.
Email: cm78953@my.yorku.ca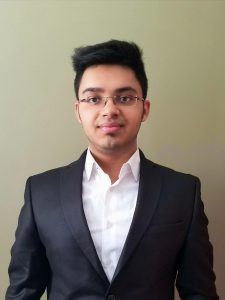 Shubham Bansal
Task Force Member
Shubham is a first-year undergraduate student, studying Economics at York University. He's passionate about economics and hopes to attend London School of Economics to pursue MA in Economics. Apart from studies, he loves to sing and play synthesizer. He hopes to one day start his own Rock Band. He is also experienced in graphic designing and likes to do that in his free time. He believes that it is every student's duty to assist the senior authority in making the university a better place to study and develop. He promises to be the voice of all the first-year students and try to resolve all the issues they face. He is also working as an associate at Economics Student's Association. He aspires to work at SCOLAPS and enhance his skills, as well as become a successful leader. He will be serving as a member of the Taskforce and representing first-year students. He is honored to serve SCOLAPS and is eagerly looking forward to a great learning year.
Email: shubhamb@my.yorku.ca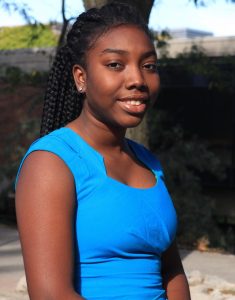 Michelle Tracey N. O. Cobblah
Task Force Member
Michelle Tracey N. O. Cobblah is a first year Business and Society student and an aspiring Corporate Lawyer. She has a passion for  advocacy work and community service and describes herself as a humanitarian. She started a charity initiative - Illustrations, in Ghana which involves volunteers working collaboratively to identify less privileged schools in the community and raising funds to support major problems in the school and reach out to the  children. When Michelle is not studying, she is composing music medleys or creating websites. She loves field hockey and theatre and event planning.
Email: naaodey@my.yorku.ca
Shuyi Mai is a first-year international student at York studying Management in Business Commerce. She comes from Belize with a Chinese background and can speak Mandarin, Cantonese, and English. She is thinking about doubling a major in Economics in the future. She would also like to travel around and discover Canada as much as she can. She is a person with passion when it comes to involvement and student engagement. She believes that informing students, helping them to get their voices heard and helping them on the challenges they face academically in order to let them feel comfortable in the York community is essential.
Email: shuyimai@my.yorku.ca